CEREC® Same-Day Crowns - Tyler, TX
A Quick and Easy Way to Restore Smiles in One Visit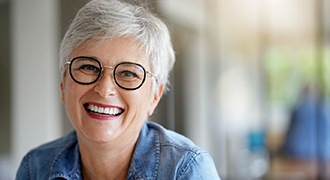 Traditionally, having a new dental crown or other restoration created requires multiple appointments of a patient's time, not to mention uncomfortable physical impressions and lacking temporary restorations in the interim – but not anymore. With CEREC same-day crowns in Tyler, this process can be achieved in a single visit that only lasts around an hour. We look forward to helping you improve your smile here at Franklin Dental Center! Contact us today to schedule an appointment!
What Are CEREC Crowns?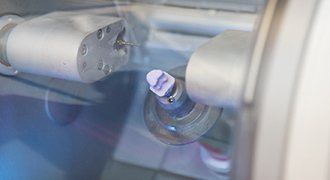 CEREC dental crowns in Tyler are an alternative method of restorative treatment that provides you the option of receiving a completed, customized dental crown the same day you arrive for treatment. Unlike traditional crowns that require multiple visits, you can expect your new restoration to be completed in one visit.
CEREC crowns are fabricated using our in-house milling unit and CAD/CAM software. Dr. Franklin-Pitts will include distinct specifications that will be transferred to the milling unit and used to create your customized crown.
How Does CEREC Work?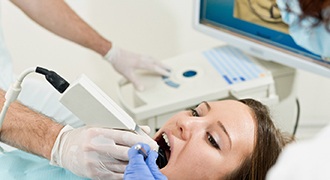 Once Dr. Franklin-Pitts has carefully prepared the affected tooth, effectively cleaning out the decayed areas and filling it with a composite resin to create a tight seal, we will carefully scan it with a high-tech camera in order to create a comprehensive digital impression. The new restoration is then designed by using this scan before this information is sent to the in-house milling unit. CEREC restorations are crafted from dental ceramic, a high-quality substance that is highly biocompatible with the human body. In fact, it has the same basic characteristics as your original tooth enamel!
After the milling unit has created the new restoration from a ceramic block, your dentist in Tyler will make any last-minute adjustments before securely cementing it in place within your smile so that you can walk out of the office feeling fully confident.
Why Are CEREC Crowns Better Than Traditional Crowns?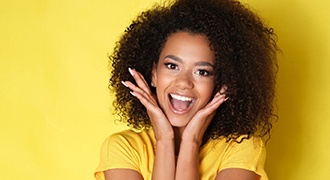 Because ceramic crowns created with CEREC are tooth-colored and blemish-free, our patients can live every day to the fullest with a smile that shines. Your new "tooth" will appear just like the old one did, blending in well with the natural teeth that surround it. Other outstanding benefits to CEREC crowns include:
CEREC restorations are tough, and they're directly bonded to the natural tooth structure in order to create lasting, functional improvements.
You get to keep more of your natural tooth structure. Our team makes every effort to preserve as much of the original dental structure as we possibly can.
CEREC is metal-free, so there is far less sensitivity to hot and cold temperatures.
CEREC restorations are more than capable of sustaining daily chewing.
With CEREC, you don't have to worry about gagging on physical impression materials. The entire process is handled digitally for maximum convenience and excellent accuracy – no time-consuming retakes are needed.
Are you ready to improve your oral health and your attractive smile with the power of CEREC? We look forward to helping you explore this state-of-the-art option and determine which restorative solution is right for your personal needs.