Emergency Dentist — Tyler, TX
Get Your Urgent Dental Symptoms Treated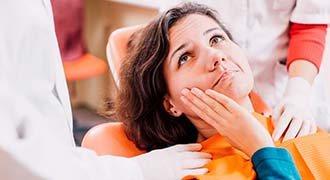 At Franklin Dental Center, we're happy to offer same day emergency dentistry appointments for our patients of record. Sometimes, we may even be able to provide same-day emergency appointments for new patients. Regardless of when we fit you in, we work hard to ensure that you are safe and free from pain until your appointment. Call us right away if you think you're experiencing a dental emergency. We'll walk you through first-aid and pain management over the phone, then schedule your emergency visit as soon as possible.
An emergency can happen at any time, and if you've ever experienced one, you know they usually happen at the worst possible moment. Dental emergencies are no different. Whether you wake up in the middle of the night with a throbbing tooth or bite down on a chewy piece of caramel apple and watch your dental crown come out with it, Dr. Donna Franklin-Pitts and her Tyler, TX dental team are here to help.
Why Choose Franklin Dental Center for Emergency Dental Care?
Same-Day Emergency Appointments Available
Get Seen in the Evening and on Weekends
Sedation Dentistry for Nervous Patients
What to Do in a Dental Emergency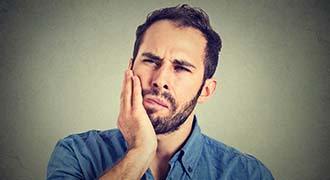 Call our office to schedule a same-day appointment: The minute you contact our office, a team member will be ready to get you scheduled for an emergency appointment. In most cases with time permitting, we can even get you seen the same day you call. In the meantime, our team will provide first-aid tips over the phone to help you manage your emergency.
Complete an emergency exam from Dr. Franklin-Pitts: Our dentist will get you into the dental chair as soon as possible when you arrive, then perform an emergency exam to determine the extent and severity of your symptoms. If you're experiencing major discomfort, an emergency visit can help you get relief.
Review findings and prescribe treatment: We'll go over our findings with you one-on-one, then create a treatment plan that addresses your symptoms directly. We'll explain the estimated costs and timeline associated with your plan beforehand as well.
Get the essential dental care you need: We'll get your treatment done as quickly as we can, whether it's a dental filling, crown, root canal therapy, extraction, or another service if necessary.
The Most Common Dental Emergencies
Even if you're not sure that your oral health issue requires urgent care, we encourage you to call our office anyway. We'll talk to you about your condition, and make recommendations for how soon you should come in for care. For reference, some of the situations we frequently treat as emergencies include the following:
Understanding the Cost of Emergency Dentistry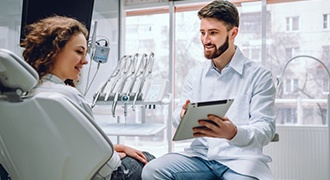 Without completing an emergency exam, we can't know for sure how much your treatment will cost. Once we have performed an evaluation of your mouth, our team can provide you with a more detailed treatment plan as well as the costs associated with your care. We'll always be transparent about these costs before moving forward with your treatment. Additionally, we'll go over your financing options, including insurance and third-party payment plans.
Every Dental Emergency Needs Different Treatment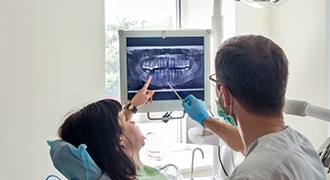 In and of itself, your emergency dental exam shouldn't be expensive at all. However, the treatments you'll need to address your emergency can dramatically influence the cost of your care. If, for example, your toothache is caused by a minor cavity that only needs a small filling, you can expect to pay much less than if your tooth needs a root canal or an extraction. Because we won't know which treatments you'll need until Dr. Franklin-Pitts has looked at your smile, we can't give you an accurate estimate for the cost of emergency dentistry in Tyler, TX without your coming into our office.
Does Dental Insurance Cover Dental Emergencies?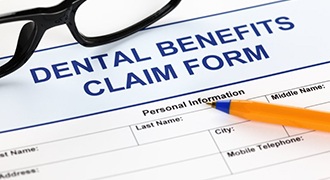 Dental insurance prioritizes preventing oral health problems over treating them; that's why most insurance plans provide more coverage for checkups than they do for fillings, crowns, and other treatments for damaged teeth. The good news is that most dental plans do cover these procedures at 50% or more. Of course, this varies based on your specific plan. Our team will be happy to minimize the stress of your emergency by filing insurance claims and following up with them on your behalf.
Other Options for Making Dental Emergencies Affordable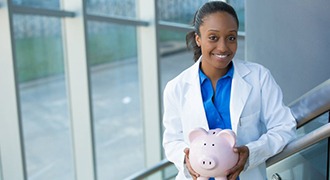 For patients without insurance or who need a bit of help paying for their care, we offer additional financing options. One of these is Lending Club, a third-party company that allows qualified patients to split up the costs of their dental care into monthly installments. They offer plenty of plans to choose from, most of which have extremely low interest rates. We also accept Medicaid and CHIP, which can make treatment for our younger patients more affordable.
Avoiding Dental Emergencies Can Save You Money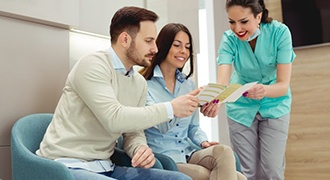 Your smile and your wallet will benefit if you can prevent dental emergencies from occurring in the first place. While this isn't always possible (especially in the case of sudden injuries or accidents), you can reduce your risk of tooth decay and infections by practicing daily oral hygiene and visiting our office for six-month checkups. You can also save money by calling us as soon as an emergency strikes. Although you might be tempted to wait for treatment, this could result in your problem worsening and ultimately needing more expensive procedures.
How to Prevent Dental Emergencies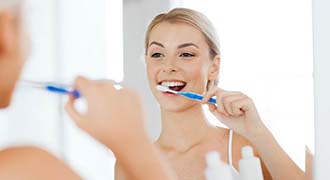 It's impossible to avoid all dental emergencies as they can occur for a variety of different reasons even when taking multiple precautions. However, you can dramatically reduce the chances of having to deal with them going forward by remembering a few key tips. This includes:
Brushing twice a day and flossing once daily
Visiting our office for a checkup every six months
Avoiding habits that damage teeth, such as biting your nails or using your teeth as a tool
Eating a healthy diet and avoiding very hard foods that can crack teeth (such as hard candies and ice cubes)
Wearing a mouthguard when playing sports or to manage a chronic teeth grinding habit
Dental Emergency FAQs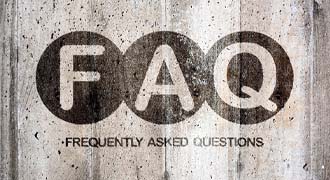 If you need an emergency dentist in Tyler, TX, you likely have a million questions racing through your head. Don't worry! We're here to make a stressful time easier. We strive to keep you comfortable by addressing any anxieties or concerns. While you wait for your appointment, here are the answers to a few frequently asked questions to calm your nerves.
Will a toothache go away without any treatment?
Many people believe an occasional toothache is normal, but it's never a good sign. While tooth sensitivity can come and go, a toothache will unlikely go away on its own. While you could try to wait it out, it's best to contact your dentist for an appointment to ensure there's not a serious concern, like an infection. Your emergency dentist will find the source of your discomfort to alleviate your pain while preventing the issue from turning into a bigger problem. In cases where the gum tissue near the tooth is causing the pain, it can resolve on its own for some patients.
How should I sleep with tooth pain?
A toothache can make it almost impossible to fall asleep, but there are a few tricks you can try to get the rest you need, like sleeping with your head elevated. This prevents the blood from pooling in your head to lessen any throbbing sensations. It's also best to skip any acidic, cold, or hard foods before going to bed. An OTC pain reliever can also manage your discomfort. You may find a cold compress can dull the pain.
Do I still need to see a dentist if a chipped tooth doesn't hurt?
Yes. Although your enamel is the hardest substance in your body, it can't regenerate. While the tooth may remineralize, even a small chip can leave it vulnerable to bacteria, breaks, or other issues. If you're not in any pain, you can often wait a day or two for treatment, but don't put off an appointment for too long. Depending on the severity of the break, your dentist can provide multiple solutions, like dental bonding.
Should a knocked-out tooth be placed in water?
Not all knocked-out teeth are gone for good. With the right steps at home and quick care from a dentist, you may be able to save your tooth. It is preferable to reinsert the tooth back into the socket after rinsing it with water; however, if you're not successful, it must be kept moist. Place the tooth in milk or a saline solution because water can damage the root surface cells. Your tooth can remain in the solution for up to 1 hour before it is beyond saving.
Can I use superglue to fix my dentures?
You rely on your dentures, but don't use superglue to repair them. It can be toxic and cause allergic reactions in some patients. It can also make your food taste unusual. Although it might seem like a quick fix to a dental emergency in Tyler, TX, the glue won't hold up well because your mouth is a moist environment. It's better to leave the mending to the professionals.