Transform Your Smile with Tyler, TX Cosmetic Dental Care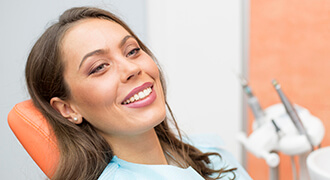 In the past year have you: hidden your teeth behind your hand when you talked, frowned or did the "close lipped" smile in a photo, or been concerned about what others would think of your teeth? Ready to make a change in your smile? If you want to transform flawed teeth into the smile of your dreams, Dr. Donna Franklin-Pitts is here for you. She and her Tyler, TX dentistry team offer a wide array of dental services in a warm, welcoming office. Call Franklin Dental Center to find out more or schedule an appointment with our team.
Porcelain Veneers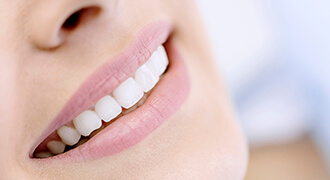 Porcelain veneers offer patients the ability to completely change the appearance of their smile without undergoing numerous or complex cosmetic, restorative, or orthodontic treatments. In fact, veneers are sometimes referred to as instant orthodontics. These thin layers of dental-grade porcelain are attached to the front surface of teeth. They can be used to conceal many flaws and they allow us to even out the space between teeth. The process is completed over two appointments: one to prepare teeth and the other to place a custom porcelain veneer from the dental lab.
Metal-Free Restorations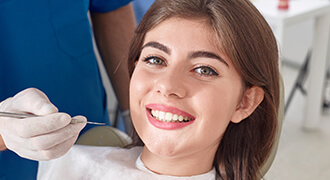 In addition to being the ideal treatment materials for patients who have sensitivities to metal, our variety of metal-free restorations can be used both to repair dental damage and improve the appearance of patients' smiles. We have a variety of metal-free treatment materials, including Empress and Emax all-ceramic crowns and Bruxir zirconia crowns. Additionally, we can custom craft all-ceramic crowns in a single appointment using our state-of-the-art CEREC one visit restoration systems.
Dental Bonding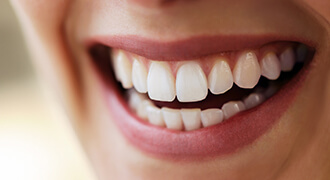 If you're looking to correct or conceal several minor smile flaws like chips, cracks, gaps, or stains, direct bonding may offer a same-day treatment alternative to porcelain veneers. We use the same composite resin material that makes tooth-colored fillings. Rather than actually repairing the teeth, the composite resin is sculpted onto the tooth's surface to make the smile look better. We apply the tooth-colored composite to the tooth, and shape it into position in order to conceal the smile flaws. Then, we use a curing light that hardens the composite in place, leaving you with a flawless smile in one short visit.
Teeth Whitening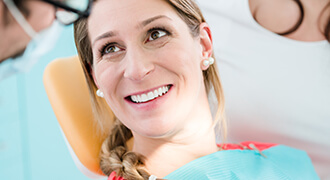 Probably the most common desire we hear from patients who want cosmetic dentistry is for a brighter smile. Unfortunately, whitestrips or over-the-counter treatment options don't deliver on their promised whitening results. That's where professional whitening comes in. We offer both in-office and take home whitening products. The Zoom! in practice whitening process is perfect for patients who want to brighten their smiles quickly, and at-home kits are best for people looking to whiten teeth gradually or those who have sensitive teeth. Both forms of teeth whitening deliver smiles up to ten shades brighter.
Cosmetic Dentistry FAQs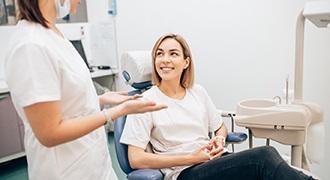 If you are considering cosmetic dentistry, then learning all about the different types of smile-enhancing solutions available is a great place to start. However, it is natural to still have a few questions on your mind before committing to treatment. If you would prefer to speak directly with our cosmetic dentist in Tyler to get the answers you are looking for, don't hesitate to schedule your initial consultation! If you would like to do your research online, then keep reading to learn the answers to a few of the most frequently asked questions we get from patients.
How Long Does Cosmetic Dentistry Treatment Take?
You can expect to achieve the results you are looking for in a matter of months or as little as one hour – the answer really depends on the service you are interested in. For instance, an in-office teeth whitening treatment can lift heavy stains and discoloration in as little as one hour. In fact, just one appointment can brighten your smile up to eight shades! On the other hand, more extensive solutions, like veneers, typically take two or more appointments, which are spread out over a couple of weeks. If you have a deadline you are working against, don't hesitate to let us know so your smile can be picture-perfect in time!
Does Dental Insurance Cover Cosmetic Dentistry?
Since dental insurance providers typically only cover services that are considered medically necessary, cosmetic dentistry typically isn't covered. With that being said, it doesn't hurt to double-check the fine print on your plan. Otherwise, we would be happy to help you apply for flexible financing through LendingClub, which allows you to break up the cost of your care into low-to-no interest monthly payments. Basically, we have several options available to ensure cost isn't what stands in your way of achieving your dream smile.
What Are the Benefits of Cosmetic Dentistry?
Smile-transforming treatments are often viewed as nothing more than a cosmetic upgrade. In reality, cosmetic dentistry can do much more than just boost your self-confidence. To start, studies have shown that job applicants with bright, beautiful smiles were significantly more likely to receive an offer (and at a higher salary too!). Other research has proven those with white teeth are associated with positive attributes, like trustworthy and successful. Plus, Colgate® recently found that models with white teeth were viewed as 5 to 10 years younger! So, it's safe to say that investing in cosmetic dentistry comes with a number of valuable benefits.
Who Is a Candidate for Cosmetic Dentistry?
Do your eyes immediately go to your dental flaws when you look in the mirror? Do you struggle to smile confidently in person or in pictures? Would you feel more confident if you could fix one or more of your teeth? Then you may be a candidate for cosmetic dentistry. To find out for certain, schedule an initial consultation with our dentist in Tyler, Dr. Franklin-Pitts. By conducting a thorough dental exam, she can confirm your oral health is in good condition. If an issue like severe decay or gum disease is present, then she will work the appropriate restorative service into your treatment plan to make you a candidate.
Whether you are interested in addressing one tooth or undergoing a complete smile makeover, there is no time like the present to go after your smile goals. To get started, get in touch with our team to schedule your appointment!