Transform Your Smile with Tyler, TX Cosmetic Dental Care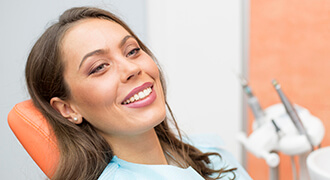 In the past year have you: hidden your teeth behind your hand when you talked, frowned or did the "close lipped" smile in a photo, or been concerned about what others would think of your teeth? Ready to make a change in your smile? If you want to transform flawed teeth into the smile of your dreams, Dr. Donna Franklin-Pitts is here for you. She and her Tyler, TX dentistry team offer a wide array of dental services in a warm, welcoming office. Call Franklin Dental Center to find out more or schedule an appointment with our team.
Porcelain Veneers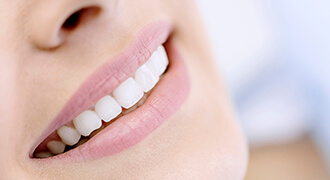 Porcelain veneers offer patients the ability to completely change the appearance of their smile without undergoing numerous or complex cosmetic, restorative, or orthodontic treatments. In fact, veneers are sometimes referred to as instant orthodontics. These thin layers of dental-grade porcelain are attached to the front surface of teeth. They can be used to conceal many flaws and they allow us to even out the space between teeth. The process is completed over two appointments: one to prepare teeth and the other to place a custom porcelain veneer from the dental lab.
Metal-Free Restorations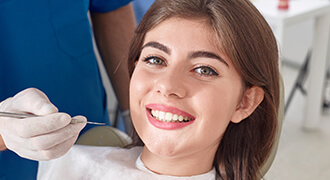 In addition to being the ideal treatment materials for patients who have sensitivities to metal, our variety of metal-free restorations can be used both to repair dental damage and improve the appearance of patients' smiles. We have a variety of metal-free treatment materials, including Empress and Emax all-ceramic crowns and Bruxir zirconia crowns. Additionally, we can custom craft all-ceramic crowns in a single appointment using our state-of-the-art CEREC one visit restoration systems.
Dental Bonding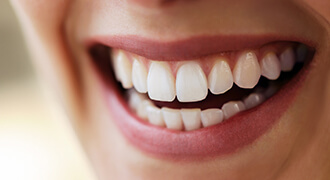 If you're looking to correct or conceal several minor smile flaws like chips, cracks, gaps, or stains, direct bonding may offer a same-day treatment alternative to porcelain veneers. We use the same composite resin material that makes tooth-colored fillings. Rather than actually repairing the teeth, the composite resin is sculpted onto the tooth's surface to make the smile look better. We apply the tooth-colored composite to the tooth, and shape it into position in order to conceal the smile flaws. Then, we use a curing light that hardens the composite in place, leaving you with a flawless smile in one short visit.
Teeth Whitening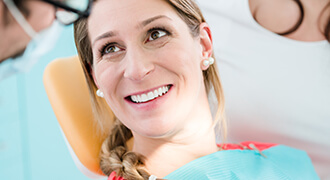 Probably the most common desire we hear from patients who want cosmetic dentistry is for a brighter smile. Unfortunately, whitestrips or over-the-counter treatment options don't deliver on their promised whitening results. That's where professional whitening comes in. We offer both in-office and take home whitening products. The Zoom! in practice whitening process is perfect for patients who want to brighten their smiles quickly, and at-home kits are best for people looking to whiten teeth gradually or those who have sensitive teeth. Both forms of teeth whitening deliver smiles up to ten shades brighter.