Tyler, TX Tooth Extraction Services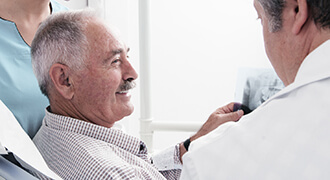 In most cases, Dr. Donna Franklin-Pitts tries her hardest to helping patients keep their teeth intact. However, despite our best efforts, tooth extraction is sometimes necessary. If we determine you're in need of extraction, we'll do our utmost to provide that service to you in our comfortable Tyler, TX dental practice. In extremely complex extraction cases, we'll likely partner with a local specialist to ensure your safety and the longevity of your smile. If you have questions or concerns about tooth extractions, keep reading to find out more, or call Franklin Dental Center to schedule your appointment. Our centrally located family dentistry practice is open to patients from Tyler, Whitehouse, and all surrounding communities.
Reasons for Tooth Extraction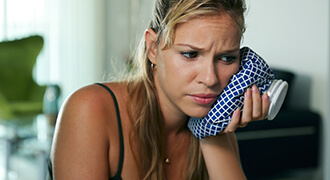 Tooth extraction is necessary when preserving a tooth will diminish rather than promote the overall health of your smile. Some specific cases where extraction is necessary include:
Severe decay that has damaged too much of the tooth to support a dental restoration
Decay or damage that may adversely affect surrounding teeth
Orthodontic treatment where crowding is a concern
Placement of dentures when one or more teeth are compromised and would fail, reducing the longevity of the prosthetic
To prevent oral health issues that may arise such as impaction or crowding (often true with wisdom teeth)
Tooth Extraction Methods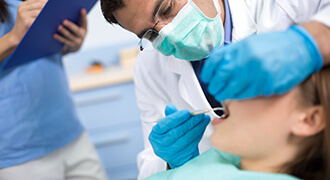 If the tooth has fully erupted from the gum line, we may be able to perform a simple, nonsurgical extraction. We numb the area around the tooth, and gently shift the roots until they are able to break free from the gums. Then, we pull the tooth. If there are circumstances that prevent us from simply pulling the tooth free, we'll need to perform a more complex surgical extraction. In some cases, this simply means incisions need to be made in the soft tissue. In more advanced cases, we may need to break the tooth into several smaller pieces in order to safely extract the tooth without causing damage to surrounding dental structures.