How to Choose the Best Dentist – Tyler, TX
Finding the Right Dentist for Your Family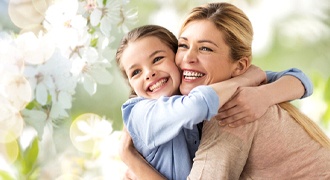 Are you looking for a new dentist in Tyler? Finding the right dentist for you and your loved ones can lead to quality and consistent care for years, and even decades. With an increasing number of dental issues being linked to serious health risks, it's important to find a practice that you can trust and rely on. That's why we've developed a list of some key factors that you should consider during your search for a new dentist. Keep reading to learn how to find the best dentist for you and your family's needs.
Education & Training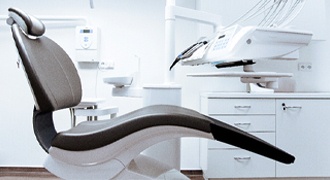 One factor that is impossible to replace when searching for a dentist is education. Make sure that your potential dentist has received their degree from a reputable university as well as membership in various dental organizations to stay up-to-date on the latest in dentistry.
Dr. Donna Franklin-Pitts is an expert dentist who attended Howard University in Washington D.C. for her dental degree. She is also active in a variety of dental organizations like the East Texas Dental Society, Texas Dental Association, and Smith County Dental Society. She has experience treating patients of all ages, making her a great dentist to take the whole family.
Positive Patient Reviews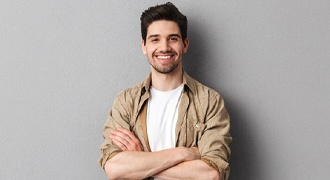 If the dental office that you're researching has over 100 reviews with close to 5-Stars, then you can be sure that they provide quality dental care. At Franklin Dental Center, Dr. Franklin-Pitts is proud to enjoy an incredibly high Google Reviews rating with 110 reviews. You can find what her patients have to say on her reviews page, but here are some of Dr. Franklin-Pitt's favorites:
"This place was Amazing! The staff was very professional and helpful. Dr. Franklin was awesome! She took the time to explain every detail of my procedure and what was needed. If I could rate a ten I would. This will definitely be my new dental center." -Connie W.
"Awesome, well organized office, Interaction with every employee was pleasant including Dr. Franklin. The in and out time was amazing, and lack of pain was beyond belief." -Mike R.
"I love everyone at Franklin Dental Center! I used to have a fear of the dentist. Now I actually look forward to going! They are so loving! My dental hygienist is fabulous! My teeth have never felt or looked better in my life! Dr. Pitts is the absolute best in the world!" -Rachel L.
Services Offered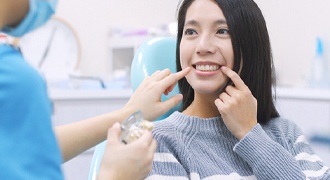 When searching for a new dental practice, you should also consider the types of services that they have to offer. Many dentists specialize in one type of dentistry or another, which may require you to visit multiple offices if you have kids or family members with specific needs. At Franklin Dental Center, we offer numerous preventive, restorative, and cosmetic dentistry treatments, but we also provide more advanced services, including:
Children's dentistry
CEREC same-day crowns
Emergency dentistry
Nitrous oxide sedation
Periodontal therapy
Porcelain veneers
Convenient Location
Another factor to consider is convenience. When choosing your new dentist, you should see whether your practice is close to your home, work, or child's school. While great dentistry is always worth driving for, the location of the practice should be taken into consideration.
Conveniently located at 631 S Broadway Ave, Tyler, TX 75701, we are in the perfect area for our Tyler patients. Just south of Downtown Tyler, we are near multiple schools, places of business, and even restaurants if you need a quick bite to eat. We are easily accessible from W Front St to S Broadway Ave, and feel free to call our office if you need directions or have any questions.