Tyler Nitrous Oxide Dental Sedation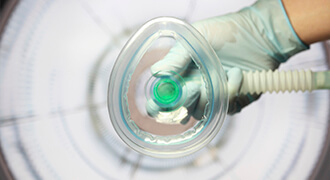 When patients visit Franklin Dental Center, we always strive to go above and beyond to make them feel comfortable. Even still, we know that some patients will need extra help staying calm and pain free during their dental visit. That's why we offer gentle, effective nitrous oxide sedation in a number of situations, including:
Relieving stress or anxiety associated with visiting the dentist
Making dental care more comfortable for those with sensitive teeth, gums, or gag reflexes
Allowing the comfortable completion of complex procedures in a single visit
Keeping patients with physical or cognitive impairment safe and free from pain and fear
Nitrous oxide is a sedative inhaled through the nose. Patients who choose nitrous oxide sedation will wear a nasal mask during treatments. The effects of nitrous oxide take over quickly, and we are able to adjust the dosage as needed to keep patients completely comfortable. The effects of nitrous oxide wear away as quickly as they set in, so daily activities can be resumed immediately following treatment.