Veneers – Tyler, TX
Address Multiple Cosmetic Flaws in One Treatment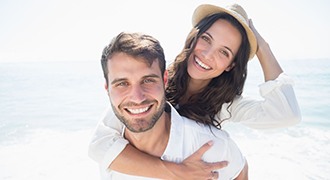 Sometimes, our patients can find themselves facing smiles with several cosmetic flaws at once. Thankfully, instead of having to undergo multiple procedures, veneers in Tyler can give your appearance the comprehensive transformation it deserves. A veneer is a high-quality, custom-made porcelain restoration that is extremely thin. This allows it to fit over just the visible surfaces of certain teeth, hiding years of aesthetic imperfections from view behind a new, flaw-free appearance. We look forward to helping you improve your self-confidence here at Franklin Dental Center!
Am I a Candidate for Veneers?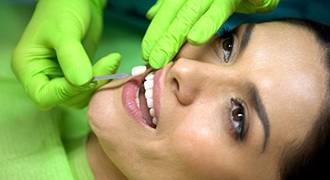 Veneers are designed to address multiple cosmetic flaws in one treatment. Some of the imperfections they can correct are:
Cracked or chipped enamel
Deeply set stains
Short or stubby teeth
Slightly rotated teeth
Minor gaps between teeth
Before we can place veneers, though, we'll need to make sure your gums and teeth are in good condition. If we detect signs of cavities or gum disease, those problems will have to be treated first. Furthermore, your affected teeth will need plenty of enamel. Otherwise, they essentially won't have anything to adhere to. Enamel can be worn down over the years by habits like excessive sugar consumption, poor oral hygiene, teeth grinding, and even aging.
If your teeth and gums are infection-free and you have sufficient enamel, we can get to work placing your veneers.
How the Veneers Process Works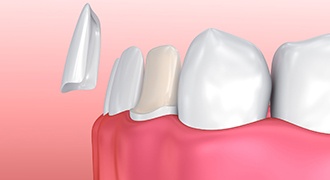 The creation of a new veneer typically requires two to three visits to our dental practice. During your first appointment, Dr. Franklin-Pitts, your cosmetic dentist in Tyler, will discuss the personal goals and desires you have in mind for your new-and-improved smile. Once we have a solid plan, it'll be time to precisely remove a small amount of natural structure from the affected teeth so that they will be able to accommodate the new veneers' placement. Finally, impressions are taken and sent to a trusted dental laboratory for creation. In the meantime, we will provide you with temporary veneers so that you don't experience any disruption in your day-to-day life.
Patients can expect their new, permanent veneers to arrive at the practice within 10-14 days. After we've ensured that the finished products are correct and suited to your smile, we will cement them in place. Once everything is said and done, your veneers should feel, look, and function just like natural teeth!
Benefits of Veneers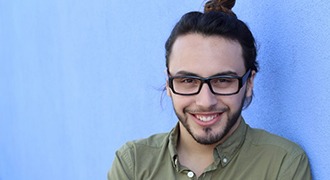 Compared to other treatments like dental crowns, veneers are a much more conservative treatment since less enamel has to be shaved away. Because enamel does not grow back once it has been removed, you're going to want to keep yours for as long as you can.
Veneers are significantly less porous than tooth enamel. This means that staining particles from foods and beverages like coffee, tea, wine, or berries are far less likely to seep into your veneers. You should be able to enjoy these items to your heart's content without worrying about discoloring your veneers.
Maintaining your veneers is surprisingly easy. In fact, it's not much different from caring for your natural pearly whites. With daily brushing and flossing and biannual dental checkups, your veneers can last for years to come!
As one of the most versatile cosmetic dentistry treatments currently available, it's no wonder veneers are so popular. To schedule your consultation and learn whether veneers are just the treatment your smile needs, contact us today!