Tyler, TX Gum Disease Treatments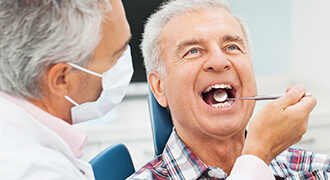 At Franklin Dental Center, we offer periodontal therapy to our patients. Periodontal disease affects more than 50% of US adults over 30, and according to some research, that number increases to 80% at the age of 35. These startling statistics highlight the importance of protecting patients of Franklin Dental Center in Tyler, TX from this insidious oral health disease.
Commonly referred to as gum disease, periodontal disease has two main types: gingivitis and periodontitis. In the gingivitis stage, periodontal disease has few warning signs, and patients may be completely unaware there's a problem. That's why regular dental checkups are so important. Dr. Donna Franklin-Pitts will monitor your gum health during every appointment, and intervene at an early stage with more frequent professional teeth cleanings in order to renew oral health and prevent the advancement of gum disease to more severe periodontitis. At this stage, patients need more invasive treatments and may experience numerous adverse oral and overall health effects.
It's important you let our team know right away if you experience any of the numerous indications that you have periodontitis, especially if you've suffered from gingivitis in the past. We should be able to diagnose these concerns at your six month checkup, but contact us right away if you experience any of the following warning signs of gum disease between appointments:
Swollen, red, or inflamed gum tissue
Bleeding gums while brushing, flossing, or eating
Shifting teeth or a bite that doesn't fit together properly
Chronic bad breath
Increased tooth sensitivity
Why Would You Periodontal Therapy?
Periodontitis (advanced gum disease), is caused by a sticky film of bacteria called plaque. Plaque is constantly forming on our teeth, but without proper cleaning, the bacteria in plaque can cause the gums to become inflamed.
If left untreated, they will begin to pull away from the teeth, leaving pockets where the bacteria can breed. At this point, it becomes extremely difficult (if not impossible) to remove the bacteria with regular brushing and flossing alone, and there's a risk of bone and tooth loss. Dr. Donna Franklin-Pitts would recommend scaling and root planing to combat periodontitis.
Periodontal Therapy for Gum Disease
When you brush your teeth, you're cleaning the visible surfaces. Dental scaling and root planing is a deeper cleaning. Dental scaling gets rid of all plaque and tartar above and below the gumline, and root planing smooths out any uneven areas on the surfaces of tooth roots so that bacteria will have a harder time sticking and gum tissue will be able to heal effectively.
This kind of deep cleaning has been described as the gold standard of treatment for patients with gum disease. To get the gums healthy again, all that gunk needs to be cleaned out, which is what dental scaling and root planing does.
While routine scaling helps prevent gum disease, scaling and root planing is a non-surgical treatment for existing gum disease. In cases of severe periodontitis, it may be recommended before gum surgery.
Scaling & Root Planing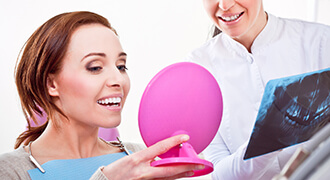 Our first step after a diagnosis for more advanced gum disease is to complete scaling and root planing. Scaling is a systematic cleaning of the tooth structures at and below the gum line to reduce irritation, inflammation, and other effects of gum disease. Next, we complete the root planing, in which we smooth the tooth's roots to prevent the future buildup of plaque and tartar.
Post-Treatment Tips
When you see Dr. Donna Franklin-Pitts for follow-up treatments at our Tyler practice, she will want to check on the healing of your teeth and gums. In most cases, patients who had red or swollen gums find that their gums turn pink again and they experience little to no bleeding. If your gums respond well and remain stable, you won't need any further treatment.
Antibiotic Therapy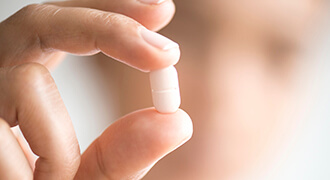 In addition to more frequent cleanings and scaling and root planing, we may use oral or topical antibiotic therapies to fully heal your periodontal infection. Antibiotics decrease the numbers of plaque-producing bacteria in the mouth, which further reduces the risk for continued advancement of periodontal disease.